Librarian Lowe releases new book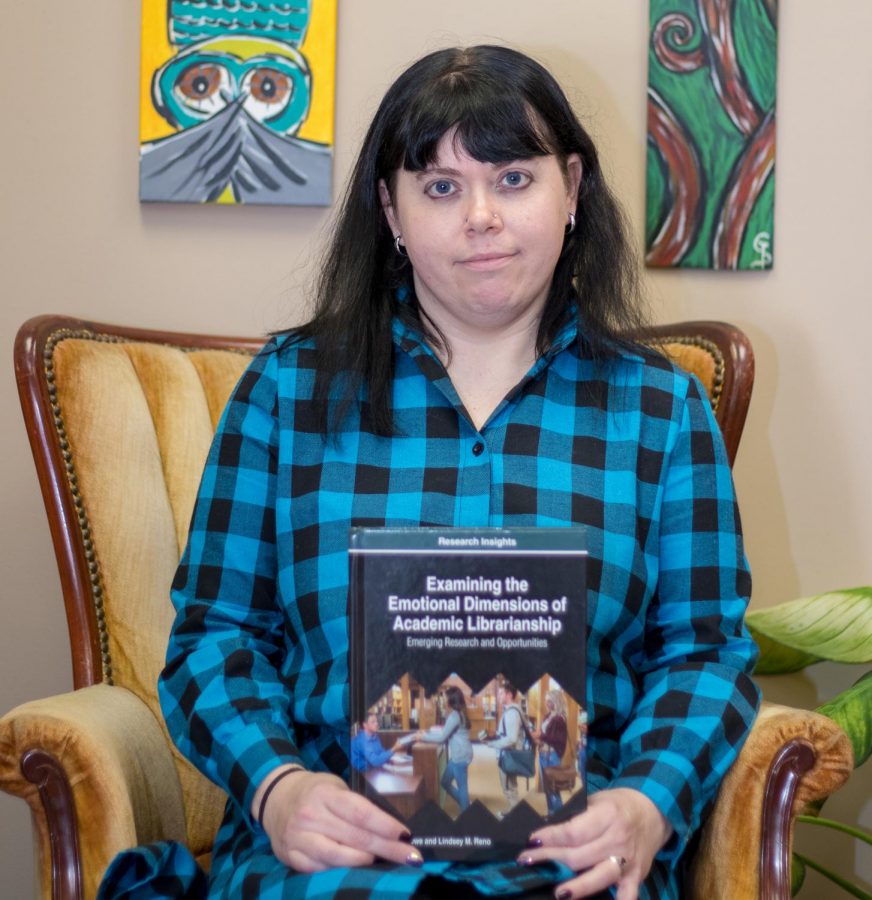 ULM library director and associate professor Megan Lowe has a new book out for public consumption.
"Examining the Emotional Dimensions of Academic Librarianship: Emerging Research and Opportunities," is Lowe's new book, co-written with University of New Orleans' acquisitions librarian and subject liaison Lindsey Reno.
The book, as explained by the title, is a deep dive into the emotional side of librarianship that very few get to see and that even fewer have done research upon.
"I don't think librarians always give themselves a chance to think about how emotionally taxing their job can be, but essentially librarian work is people work and there are few things as taxing as people work," Lowe said.
Lowe asks people to think of what nurses, teachers and service industry people do on a daily basis. Lowe does this as a way of showing people how similar a librarian's work really is.
Reno, too, agrees citing the importance of this unexplored idea.
"We actually had to look in the literature of other professions like nursing and hospitality where research into emotions was already happening. For the most part, librarians don't really talk about how emotionally laborious our jobs can be," Reno said.
Lowe, though, makes the distinction that the book is specifically about academic librarianship because that's where her experience and expertise lies.
Lowe acknowledges that public librarians also experience this, maybe even to a larger degree, citing public librarian's role in more of the population's lives.The emotional taxation on both public and academic librarians is a slippery slope that leads to burnout for many.
"As a profession, we haven't exactly acknowledged that dimension of what we do. We haven't really attempted as a profession to acknowledge or to address the problem and I wanted to understand the problem by way of exploring what we have written in our discipline about the emotional aspects of our job," Lowe said.
Lowe wants both the public and librarians themselves to view their work in this light because like much of society, librarians have historically dealt with expressing themselves when they struggle. Lowe does not pretend that it's an easy answer, admitting to her own struggles.
"There have been points where I was far more functional as a professional than as a person and that balance was tricky because I'm a workaholic," Lowe said.
What Lowe does offer, though, is a three part idea of how to do better. The first idea is understanding one's own limitations.
"I think as librarians we must also recognize how much we can do. Sometimes, we want to do as much as humanly possible, but there are limits on our resources," Lowe said.
The second point is about being open about their struggles. Struggling in silence does no good for anyone.
"How does it benefit me to not talk about it? It doesn't," Lowe said.
Civility is her final solution.
"Most people don't think of how they treat people in the workplace, much less how they treat people in the wild world, but in the workplace, civility is really the only way you're going to be able to work together," Lowe said.
Lowe and Reno's book is ground-breaking research for a profession that really needs it.