AKA educates students on importance of heart health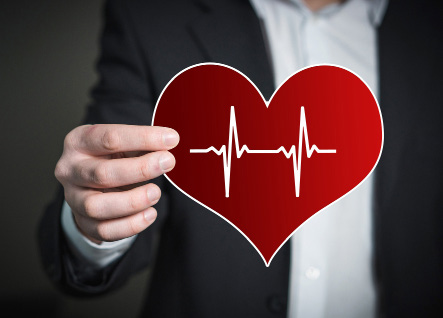 Heart disease is the leading cause of death in the United States. According to the CDC, one person dies every 36 seconds in the U.S. from cardiovascular disease.
While these deaths occur mainly in those older than 65, heart disease can happen at any age, according to the CDC. Heart disease occurs when plaque builds up in your arteries. Anyone, including children, can develop heart disease.
Alpha Kappa Alpha sorority decided to spread awareness on campus about heart health last week because February is American Heart Month.
AKA did an informational handout Tuesday to educate students on the importance of taking care of your heart.
Averyona Williams, the president of the Theta Zeta chapter of AKA, said she hopes the sorority's efforts can inspire students to live a heart-healthy lifestyle.
"Begin taking the steps to heart health," Williams said. "Don't smoke, follow a heart-healthy eating plan, be physically active and maintain a healthy weight. Start today to keep your heart strong."
According to the U.S. Department of Health and Human Services, managing stress is important to protect your heart. Activities like meditation and yoga can help with this.
Other ways to maintain heart health include eating a low sodium diet, sleeping eight hours a night and doing at least 30 minutes of exercise every day.
According to the CDC, medical conditions like diabetes and obesity put you at a higher risk for heart disease. Excessive alcohol use and smoking also put you at higher risk.
"It is important that students be informed about heart health because it promotes life changes that will increase the longevity and quality of the lives of others, especially women around the globe," Williams said.
According to the CDC, about one in five female deaths is caused by heart disease.
In 2016 and 2017, heart disease cost the U.S. about $363 billion each year. This includes the cost of health care services, medicines and loss of productivity due to death.