Honoring women in leadership at ULM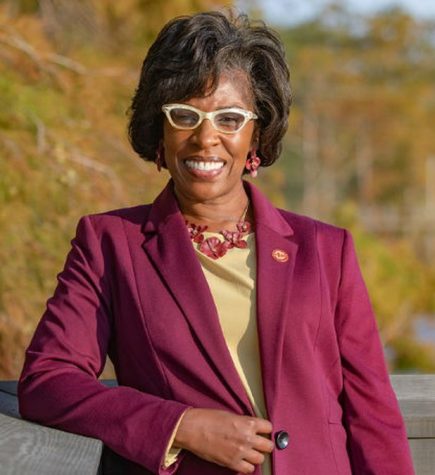 Valerie Fields
Vice President of Student Affairs Valerie Fields is a remarkable example of leadership for young women at ULM.
Fields was named to her position in 2020, becoming the first woman to serve in a vice president position in the history of ULM.
She is also a two-time alumna of ULM. She holds a master of education, administration and supervision and an education specialist degree in administration and supervision from ULM. She also received an education doctorate in curriculum and instruction from Louisiana Tech and a bachelor's degree in early childhood and elementary education from Southern University A&M College in Baton Rouge.
During her time at ULM, she has worked to ensure opportunities for all students, and she promotes a connection between students and the executive board through her monthly program Sippin' Tea With the V.P.
When she accepted the full-time position at ULM, she said it was "great to be a part of the change" that President Ron Berry has brought to the Bayou.
In the three years she's served as vice president, Fields has been a light for leadership and equality for ULM and the Monroe community.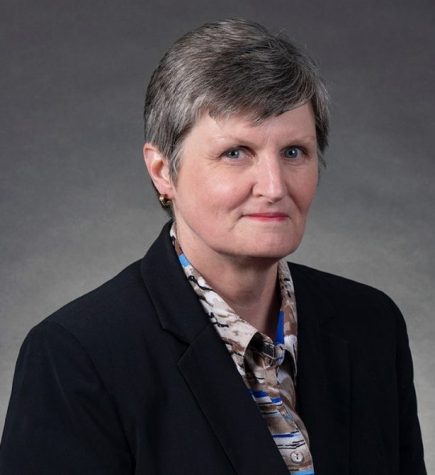 Michelle McEacharn
Appointed as the dean of the College of Business and Social Sciences in 2021, Michelle McEacharn is the first woman to serve as dean of the college. She is also the only woman that serves as a dean for a college that services undergraduates.
McEacharn received two degrees from ULM, a bachelor of business administration and a master of business administration. She also received a doctorate of business administration from Louisiana Tech.
After receiving her degrees, McEacharn began teaching as a professor in the accounting program, where she served until she was named to the position of dean.
When she interviewed for the job, she told the board looking at all of the possible appointees that her "love for ULM and the college runs very deep." She also said that she believes that ULM has a "bright future" and that the faculty and staff in the CBSS are "unmatched."
During her time as dean, she has allowed for many new opportunities at the CBSS and implanted the new School of Accounting this semester.
She serves as a great example of leadership and professionalism for women in the CBSS.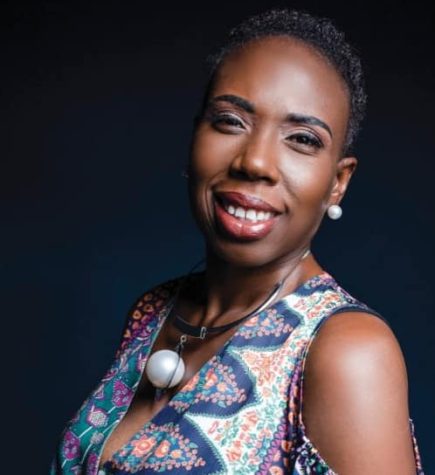 Gina White
When the Office of International Affairs and the Office of Diversity, Equity and Inclusion merged last year, Gina White was named the director of International and Multicultural Affairs.
In her position, she advocates for international and minority students that are underrepresented on campus. She helps to lead events through the International Student Center, and she also serves as the faculty advisor for the Cultural Diversity Council, where she helps students organize events that foster diversity.
After the two offices combined, White said, "We want to ensure that every student here has a place where they feel that they are welcomed, heard and belong."
During her time at ULM, she has aided in organizing events like the Black History Program, the Moon Festival, Hispanic Heritage Week and many others. Students are almost guaranteed to see her helping at events that represent underrepresented student populations.
Her leadership and advocacy encourage students to know that they have a place and a voice at ULM that will not go unheard or ignored.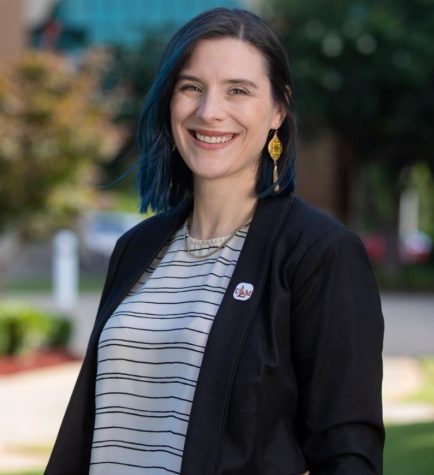 Meghan Olinger
Serving as the director of Advocacy and Accountability, Vice President for Student Affairs and President of the Staff Senate at ULM, Meghan Olinger is a voice for students and staff at ULM.
She received two degrees from ULM, one being a bachelor's in communication and the other a master's in public administration. She is currently pursuing her education doctorate in higher education administration.
Olinger began her time on staff at ULM in the Office of Recruitment and Admissions. She then returned to ULM in the Office of Student Affairs.
As staff senate president, Olinger said she and her team "strive to serve our constituents on substantive matters that impact the quality and excellence of all institutional divisions."
Olinger also advises the student senate as a faculty advisor ensuring the students are led in a way that makes them a bridge for students and the executive council.
During her time on staff at ULM, Olinger has created opportunities for female students in and out of the classroom. Her presence on campus allows her to advocate for the safety and equality of all students.