Buc-ee's picks Ruston as first Louisiana location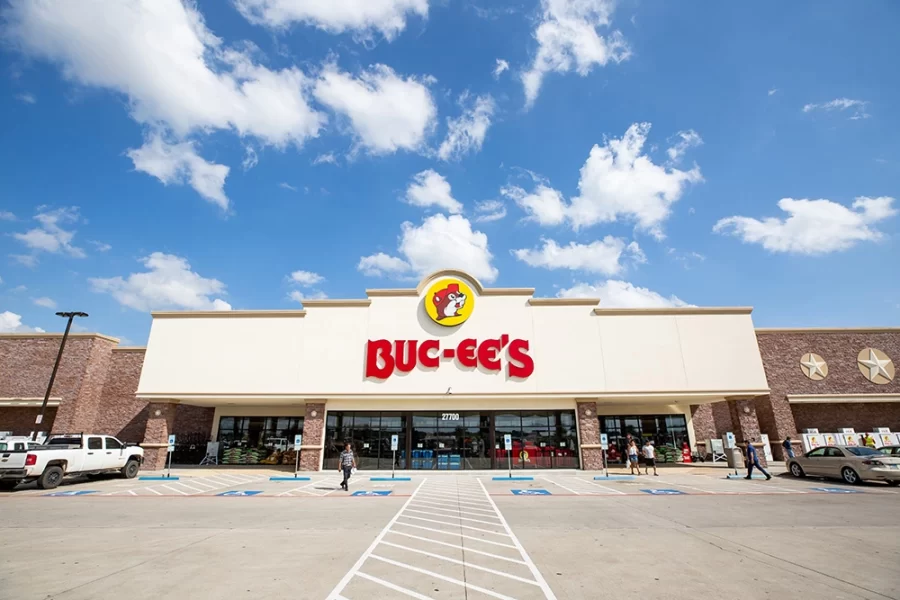 Beau Benoit, Circulation & Marketing Director
January 16, 2023
Driving along I-20 in northern Louisiana can feel like a dead zone to some. To combat this boring interstate and boost the local community, the Ruston-Lincoln Chamber of Commerce revealed plans to open a Buc-ee's location along I-20 in Ruston.
Aiming for completion in 2025, the project hopes to excite travelers and residents of the area alike.
For anyone unfamiliar with the chain, Buc-ee's is a large gas station and store. It's home to a large assortment of snacks, hot meals, souvenirs and notoriously clean restrooms.
Despite the popularity, a gap exists in Buc-ee's locations stretching from Terrell, Texas to Loxley, Alabama. Fortunately for Ruston, the Ruston-Lincoln Chamber of Commerce approved building a location along I-20.
Chairman Eric McCulloch expanded on the benefit of this specific location versus other Louisiana cities. "We're kind of at that midpoint range," McCulloch said. "We're not in a major hub."
President and CEO of the Chamber William Dearmon said Ruston should experience a boost to local business and tourism due to increased traffic both along and around the interstate.
"We get to be both that facilitator and that connector for those who have always been here and those who want to come be a part of the growth and progression of this community," Dearmon said.
An expected increase in travel through Ruston means good news for businesses planning to utilize the proposed project area and those already nearby.
Buc-ee's is more than a gas station to countless individuals. Many share the sentiments of senior history major Kaleb Catron.
"In my family, Buc-ee's is like a famous landmark," Catron said. "If we can stop at it, we will."
That perception of Buc-ee's is what makes it a cultural icon. Whether on a route or out of the way, thousands visit just for fun.
"I rarely go out west of Monroe, so Buc-ee's would likely be the only reason I'd go out there," Catron said.
Word of the new location is already spreading. Soon Ruston could be on everyone's GPS whether they're driving along I-20 or going far off course, all to visit the Boot's only Buc-ee's.