New albums coming this spring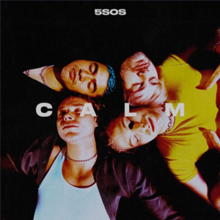 BTS- "MOTS: 7"
On Feb. 21, KPOP band BTS, released an album titled "Map of the Soul: 7." "7" features 20 songs that range from hip-hop, pop and R&B. The title song "ON," is fun, upbeat and expresses the pain and shadows that come with the limelight of being an artist. "7" features collaborations with Sia, Troye Sivan and Daniel Caesar. This album shows the versatility BTS provide the music industry.
The Weeknd- "After Hours"
"After Hours" from The Weeknd will release March 20. "After Hours" includes 13 songs described as psychedelic and trippy. This album includes two singles that have already been released—"Heartless" and "Blinding Lights." These songs have remained on the Billboard Top 100 chart since they were released. While "After Hours" sticks to The Weeknd's usual styles of R&B, it will have a darker style much like the previous album, "My Dear Melancholy."
5SOS- "CALM"
5SOS' new album "CALM" will release March 27; it has 12 songs including single "No Shame." "CALM" presents a new shift in music tastes for the band, because as band member Luke Hemmings describes it, it is about "specific nightlife" rather than their lives. The album's name, "CALM," stands for the first letter of each member's name which is used to show the connectedness the band and album share.
Luke Bryan- "Born Here, Live Here, Die Here"
Luke Bryan is said to release his new album "Born Here, Live Here, Die Here" on April 24. Bryan's new album will have 10 tracks including title track "Born Here, Live Here, Die Here," which Bryan describes as a song that "depicts small hometown life." "Born Here, Live Here, Die Here" shows Bryan's typical country style, but also new styles such as sultry song "What She Wants Tonight."