TWICE breaks records with comeback album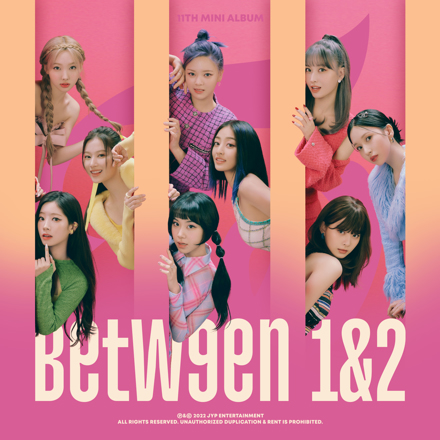 K-pop group TWICE has proven to fans they can "Talk that Talk." The queens of K-pop entered a new era last Friday with the release of their 11th mini album "Between 1&2."
Coming off the back of renewing their contracts with company JYP and having a sold-out stadium tour in the U.S., Twice was ready to prove they are not done yet.
The group has experimented with a more mature sound ever since the release of "Fancy You" in 2019. Some of their releases like "I Can't Stop Me" and "Cry for Me" have been more of a girl crush concept.
But "Between 1&2" meets in the middle by giving fans the cute TWICE they grew to love, but in an age-appropriate and mature way for the seven-year veterans.
Title track "Talk that Talk" displays the concept of Y2K. The music video, the styling and the sound all resemble the feelings from the early 2000s. The song encourages fans to speak up and admit their feelings to the one they love.
Fans were excited to see this look from TWICE as the nine-member group broke a personal record for selling the most album copies in one day with over 200,000 copies sold. The music video also hit 18 million views in just 24 hours.
The B-side tracks on the album continue the Y2K concept portrayed in the title track while also showing off the writing ability of some of the members.
"Basics" is a dreamy pop song written by lead rapper Chaeyoung about taking love back to the basics and not taking things too fast.
Leader of the group Jihyo was able to give fans a powerful song about loving someone despite them maybe not being the best person for you in "Trouble."
Dahyun, rapper and singer for TWICE, was the member with most writing credits though with the powerful anthem "Gone" and the nostalgic ballad "When We Were Kids."
The album also features a song in English with TWICE embracing the "queen" title fans have given them in "Queen of Hearts."
"Between 1&2" was a great way for TWICE to show fans they are ready to continue delivering music and breaking records. It is definitely an album everyone will "L-O-V-E."