'Barefoot in the Park' impresses with humor
Romance, drama and laugh-out-loud comedy showed up in Spyker Theater for a lively ULM production of Neil Simon's "Barefoot in the Park."
Outrageous characters and fast-paced humor paved the way for a spectacular performance. Simon's situational comedy tells the story of two polar-opposite newlyweds trying to navigate married life, mothers-in-law and bizarre neighbors in a tiny studio apartment.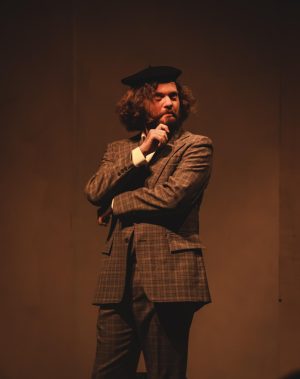 The six-character cast offered nothing but strong, energetic actors and students who clearly loved and understood their roles. These actors have been rehearsing since early August, and all those weeks of practice promised two hours of flawless acting.
Not a single line was dropped out of all ninety-seven pages of script to memorize. Every character played off of each other brilliantly. Every detail had been attended to—even the intermission offered a handful of skits during what could have been a long, dull scene change.
The production team and student tech staff handled every on-stage and behind-the-scenes feature. For a show set in the sixties, the costumes, props and tunes were all handled perfectly.
Neil White, a sociology professor at ULM who came to support the VAPA production, said that he loved the show.
"The performance was incredible, and I loved all the actors in the show tonight," White said. "They all brought something special to each part."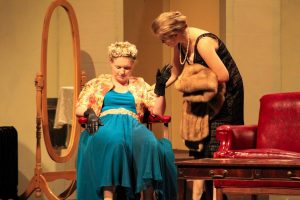 Junior nursing major Emily Castille enjoyed the show as well, though she had never seen a Neil Simon show before.
"It was a great, funny performance," Castille said. "My favorite part has to be every time people come up the five flights of stairs, especially when the mom comes up and falls onto the table."
The actors were thrilled with the outcome and shared their experience in preparing for the show.
Delany Morgan, who soared as main character Corie Bratter, said that she can't choose her favorite part of acting in this show.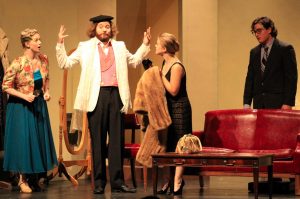 "It's really fun to work with a close-knit group of people," Morgan said. "Dr. Clark really gives us the freedom to do our own thing."
The trust and friendship between the actors felt palpable on stage, and the freedom to explore their characters paid off in the end.
Mark Ross Clark, a professor of Theater and Music at ULM and the director of the play, could not have been more pleased with the outcome of the show.
"This cast really worked on their characters, and I was so impressed with how well they all interacted," Clark said. "It made such a difference on the stage."