'A Star is Born': Get ready to fall in love all over again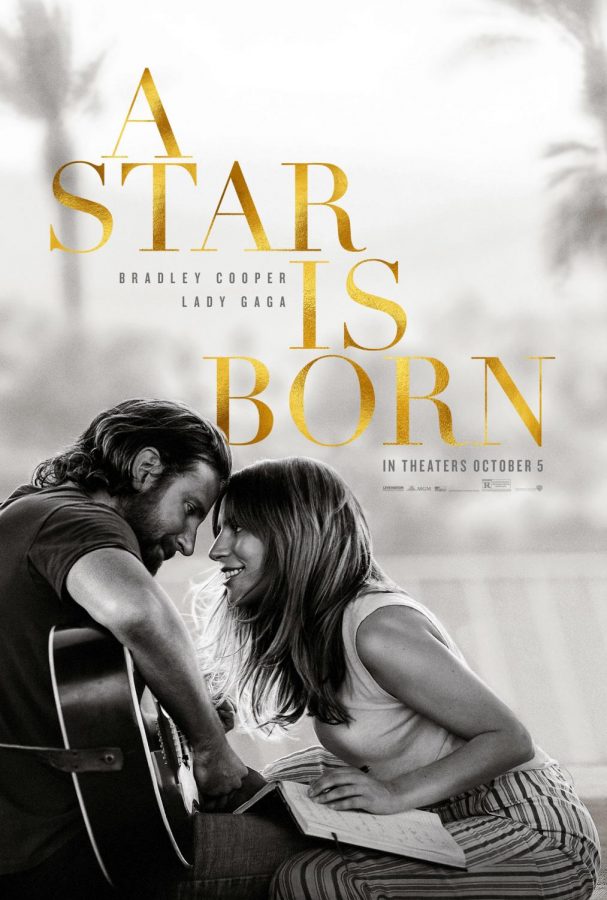 "A Star Is Born" deserves all the glory and rave it is currently getting from viewers across the nation.
The movie was directed and produced by Bradley Cooper, who also plays one of the main characters.
The main stars, Lady Gaga and Cooper, are immaculate in the film. The movie begins with Jackson Maine (Bradley Cooper), a popular musician who has a secret drug problem. Jackson then meets Ally (Lady Gaga), a songwriter trying to work her way up the music ladder.
The movie can basically be summarized as a love story with many ups and downs but with a tragic ending. Throughout the movie, the main characters, Ally and Jackson, fall in love and endure many obstacles and hardships.
Jackson's fight with his inner demons and addictions cause a lot of stress on the two's relationship. However, at some points, it brings them closer together.
Ally begins the movie with her hope for a music career, and she eventually gets the opportunities she deserves. With Jackson's help and support, she strives throughout the movie as a musician.
However, his drug addiction causes her to almost throw her entire music career away. Without giving any more spoilers, I can say the movie was very enjoyable, and I would suggest it to many romantic or drama movie lovers.
The movie is also definitely meant for music lovers. The sound track makes the movie earn the five stars it deserves. Lady Gaga and Cooper perform most of the songs, including "I'll Never Love Again" and "I Don't Know What Love Is."
The entire sound track makes the movie even more heartfelt and gives the audience a glimpse into the love the main characters have for each other.