Warhawks take flight in hot air balloon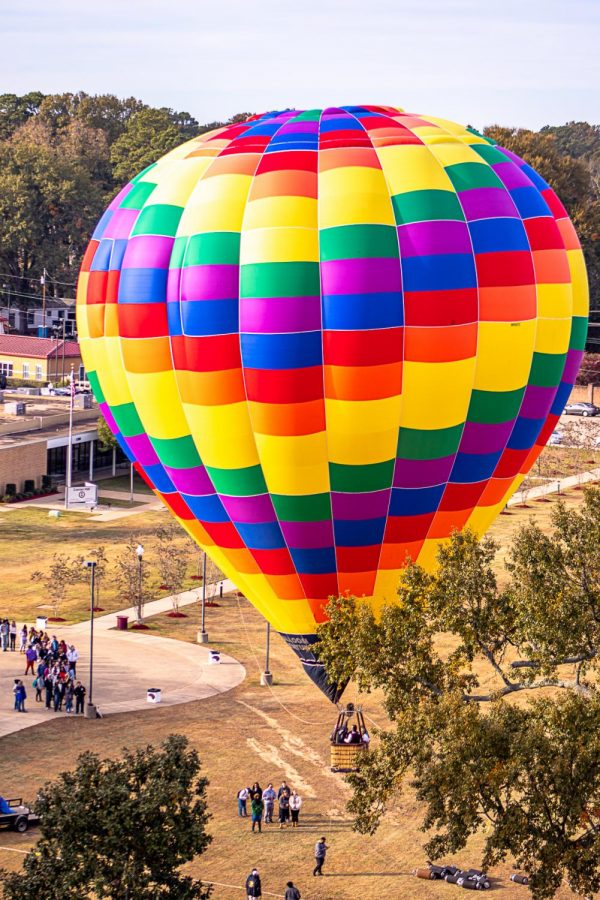 Ali Falgout was standing in line for her chance to take to the sky.
ULM Campus Activities Board presented Balloons on the Bayou Wednesday. It was the first time that they have hosted the event and it was well received by students on campus. Any student who came by Bayou Park was given the opportunity to take a free hot air balloon ride.
"I've never gotten to ride in a hot air balloon before," said Falgout, a freshman biology major. "I never thought that I would get to do it."
Many students said this event was ULM specific and they had never heard of something like this on any other campus.
"I have friends who go to school elsewhere and they said they've never heard of this before," Falgout said.
When it was time to ride, students would enter the basket of the hot air balloon. The balloon pilot would then fire up the engines and the balloon would leave the ground.
Junior communication major Madelynn Skipper said, "I think ULM really tries to give their students something that not many people get the chance to get."
There wasn't any reason to be scared of hitting the library or falling into the bayou. The hot air balloon was tethered to the ground so students would not accidentally fly away.
After returning to earth, the students were greeted by music from campus radio station KXUL 91X.
CAB provides a host of activities and events for ULM students that foster social, recreational and leadership development.
The next big event CAB will be hosting is Movie Night at 6:30 p.m. November 21, at The Hanger.